What is DIGITAL PR?
Public Relations is a way to direct the communication that goes out of an organisation to individuals. It is said, "Next to doing the right thing, the most important thing is to let people know you are doing the right thing." That is exactly what PR is about. Ensuring the world knows the exact stuff you need it to know. The only thing worse than being badly spoken about is not being spoken about at all. Public Relations involve developing and maintaining the public image of a client or company through appearances, press releases, and social media. Companies spend a gigantic amount of Publicity because it sets in action the forces of public opinion, and in this country, public opinion controls the courses of the nation.
With the digital wave, all forms of marketing are taking the step and entering the digital side, PR is also not far behind. Earlier, newspapers, magazines, etc were the PR boundaries. Now every organization has hopped from paper to a screen, and I'm not talking about television, Computers, laptops, phones, etc. Today, nobody counts the number of ads you run; they just remember the impression you make. Digital PR includes any form of a statement that is released from an owned online platform of the company, paid online media or earned digital media. It can be anything from a statement on the website to a social media caption. Hence brands, celebrities, always make a conscious effort to be right or not cross any borders.
Why is digital PR better than traditional PR?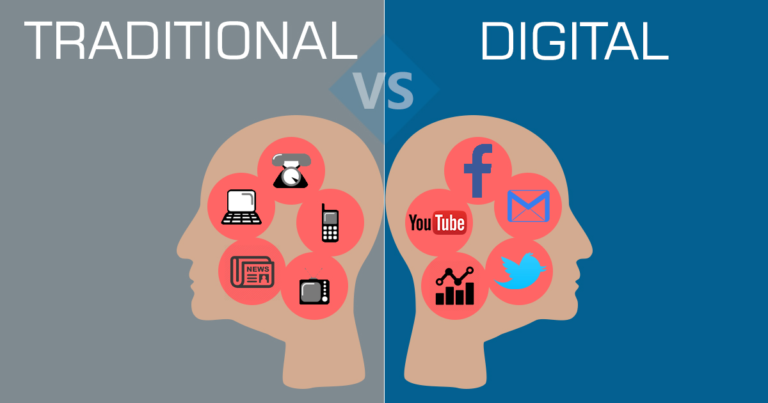 A digital PR agency's focus is online visibility. The content creation process, identify influencers within the marketplace, secure high traffic metric placements and ensure a citation, not only helps raise the awareness of the brand but also really helps increase the client's visibility online.
Where traditional PR focuses on getting as many eyeballs as possible, Digital PR focuses on getting the right visibility. The Digital world gives you access to metrics, the exact number of views, the number of people who share, review, access and path to a direct website link. Something traditional PR fails to assist with.
Now when you look at a newspaper ad or a magazine or a hoarding, you'll have to take extra efforts of searching the brand to inquire further, not many customers take the extra effort. Traditional PR helps a lot with brand visibility. When you look at the brand elsewhere or hear someone talk about it or read about it, you can always relate it with the newspaper ad or the magazine article you read. Whereas in Digital PR, if done well, the website link, social media profiles of the brands are mentioned multiple times and you can just tap on the link and check the brand out the very moment. It is more impactful and if done well can also lead to conversions. One of the primary reasons why many brands are investing in digital PR platforms instead of buying newspaper ads, magazine articles or hoardings.
Digital PR hacks
There are ways to optimise your Digital PR results:
Target Audience
The first thing that you should check before signing up for a PR platform, digital/traditional, is the target audience the platform caters to. It doesn't matter if it has a viewership of 1M if not even 1% are your potential customers. Many platforms have a predefined set of audience, there is no harm in asking for their analytics, most platforms don't mind sharing their audience details with brands unless they have something to hide or some really strict guidelines. Would advise everyone to only go ahead with the platform once you match your target audience to the PR platform. Small reach but a broader match with the audience is any day better than a wider reach and completely different sets of audiences.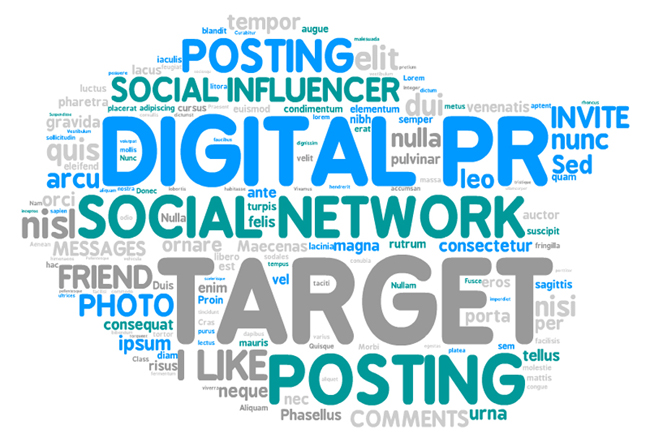 Count the social shares.
The Digital PR platforms will definitely provide you with analytics, that is the number of people reached, impressions, number of people who clicked on the website URL, etc. But the social share count matters as well. Imagine if you have 50 shares and assume each profile has only 100 followers/friends each, that means your article reached at least 5000 people added to the given statistics. Social shares provide a wider reach, PR platforms that have higher social shares are better than PR platforms with just higher analytics and no social shares.
Track Leads
Google Analytics is a good enough tool to track leads. It's important to know where your website is getting visitors from. One of the primary advantages of digital PR over traditional. Then, it is important to check if the PR article sent a larger audience. Because if not, then what did you pay for? This is a good way to calculate your ROI.
Conclusion
Public Relations in itself has a lot of benefits. The brand is looking at increasing awareness and brand recall, traditional PR should be ideal. But if the brand is looking at growing its customer base, increasing leads, more visibility among the millennials ( Social Media Savvy Generation), a better explanation of where the impressions are coming from and most importantly deciding who they want to bring to their website, digital PR is their best option. PR, helps in making an individual, brand, etc. popular. It takes time, well-done research and a list of well-set goals. It's popularly said, some are born great, some achieve greatness, and some hire public relations officers. A good PRO, a well-studied PR platform and some reasonable and achievable goals should be enough to make a debut and excel in the digital PR world.