Social Media Spend Is Accelerating! Wanna Know why?
A few seconds before you open your eyes your hand crawls through the sides of the pillow to check on your phone. A few seconds later you look at the social media posts and find thousands of people sharing their morning moments with you. Before even the day hits you, the social media does! That is the impact of social media today. Pretty obvious how huge is its impact and how spending on it has accelerated in the past few years!
Let's look at the numbers first.
Out of the total budget of a brand's marketing about 12-16% is allotted to just social media or digital marketing, which was a mere 9% in 2017. The rise in the rate has been more than a half while the success rate still remains to be 1/4thof the spend.
The number of digital marketing agencies leading to brand activities, social media and PR has accelerated by about 7%, 5%, and 4% respectively. There is also a fall in the ratio of advertising leaders and promotion experts by 5-10%.
The paradigm of shift shows how people are switching more towards social media and digital marketing. With a predicted increase in digital media users in the coming years, it is easy to say that 2018-2020 would see a stark rise that would double up both the impact and spend on social media.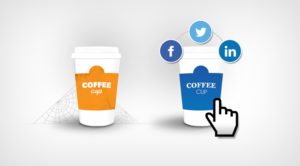 Reasons why people are spending more on social media!
News notifications, trending hashtags and memes work merrier than 'breaking news' on the TV screen. The ease of access, user experience and technology has a big role to play in it. Here are some reasons why people spend more on social media.
Self-branding – People love to share their experience, every day updates and more with others. With the help of advanced gadgets, instagrammable pictures, and locations it becomes an enjoyable experience. People don't mind spending a few more bucks for a better presence on social media.
More impact in less budget – Social media helps a brand reach out to a wide set of audience in very less budget than TV ads or promotions. While one can promote the visibility of their homegrown brand for absolutely no cost, the scope to reach out to millions of people is immense.
Brand visibility– Brands spend on social media for bringing awareness of their products, image, and activities. Be it about establishing a connection with the customers, promoting a campaign or offering discounts for a short period – the boost in sales with the help of social media promotion benefits a brand immensely.
Global appeal– With social media, it isn't about just reaching for the people in a community or a region – everything happens globally. From sharing your art to promoting your products the reach is global and thus the benefits too.
Entertainment– Ease of getting entertainment anytime and anywhere, watching movies online at cheaper rates and reading news for free has actually increased the spending of people towards social media friendly gadgets like phones and laptops more as compared to TVs and magazines. With more number of entertainment websites like Netflix or online magazines to subscribe to – there is a rising graph of customers spending on them.
The rise in social media users has made it a platform that enhances one's experience with the latest updates, news, products, and services. As a result, the spending on it has increased too!

All Stars Digital  is a digital marketing and brand-scaling agency facilitating a brand in social media marketing, digital presence, and better engagement. The e-commerce solutions provided by All Stars Digital helps a brand create digital awareness and have practical solutions to brand establishment, development, and promotions online.